U.K SMEs have little or no visibility of all of the funding solutions available to them across debt, equity, or grants. 68% regularly cite access to finance as one of the main barriers to growth. That's where we come in!
Why partner with us?
Swoop empowers you to find, compare and select the right funding for your clients. Our smart tech is combined with experienced finance professionals made up of ex underwriters, accountants and equity analysts.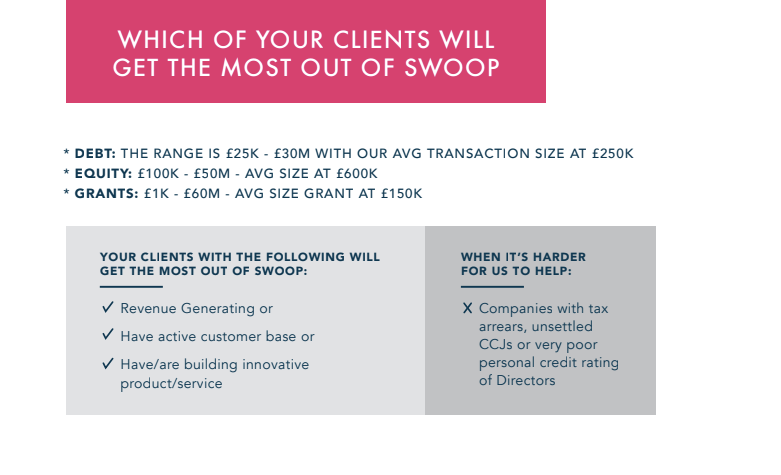 Our platform also allows you to find savings for your clients through our Open Banking technology (this is where the major U.K banks have enabled chosen providers such as Swoop to integrate with our clients' bank accounts, to find them savings and help them switch to cheaper providers). Through leveraging Swoop's Open Banking API, you can see what savings your client can make in any year and apply to switch for your client across their expenditure on Foreign Exchange, Utilities, Broadband, Mobile Phones and Insurance.
Want to find out more? Download our Partner Pack for all the info you'll need!