Hello there, 
What a month it has been! Swoop has funded several startups this month through SEIS & EIS investors, across a broad range of sectors from Cyber security to AI SaaS. March wasn't all that rosey though with the collapse and ultimate takeover of Silicon Valley Bank by HSBC.
The 'Weekend from Hell' left those holding SVB accounts in turmoil whilst they did not know if they would be able to access their deposits or if they would be completely lost. Panic stations for founders and investors as they started to plan out what options might have been available to them. In the UK, according to UKBAA, over one third of startups had access to no other banking facility than what they had with SVB. 
HSBC came to the rescue buying SVB meaning all UK customers could resume business as usual and access their deposits again. An alarming 48 hours.
In this newsletter, we have summarised changes to the new SEIS allowance, what we are reading, events we are attending, and more:
UK interest rates raised to 4.25% by Bank of England
What we are reading/listening to
Been trading for less than 3 years? Then read on!
Events and Webinars
Enjoy!
UK interest rates raised to 4.25% by Bank of England
The BoE's Monetary Policy Committee has voted to raise bank interest rates to 4.25%, from 4%. This is the 11th increase in UK interest rates in a row as the bank battles inflation which rose to 10.4% in February, dashing hopes that price pressures were easing.
It lifts UK interest rates to their highest since October 2008, early in the financial crisis, when interest rates were 4.5%.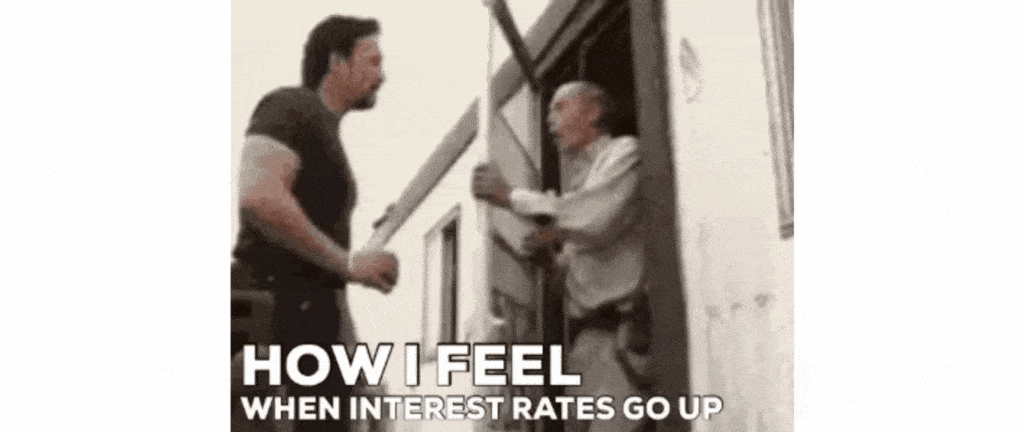 What we are reading/listening to
Social media giant Meta is deliberating a company-wide ban on political advertising in Europe, crypto exchange Binance hid substantial links to China, and UBS is bringing back Sergio Ermotti to lead the bank as it integrates Credit Suisse. Plus, the FT's Eleanor Olcott explains why China's ecommerce giant Alibaba is splitting into six business units.

Been trading for less than 3 years? Then read on!
The government recently confirmed changes to the Seed Enterprise Investment Scheme (SEIS), and it's good news for early stage founders and investors alike. As of the 6th April 2023:
Companies can now raise up to £250,000 under SEIS, increased from £150,000 
Companies can raise SEIS capital in their first 3 years of trading instead of 2 years
Companies can have up to £350,000 in gross assets, previously £200,000
For investors, the annual limits on the investment amount which individuals can claim income tax and capital gains tax reliefs from will increase from £100,000 to £200,000, which should unlock more investor money.
Unfortunately 'No SEIS after EIS', so if your company has already issued EIS shares you won't be able to take advantage of those new rules.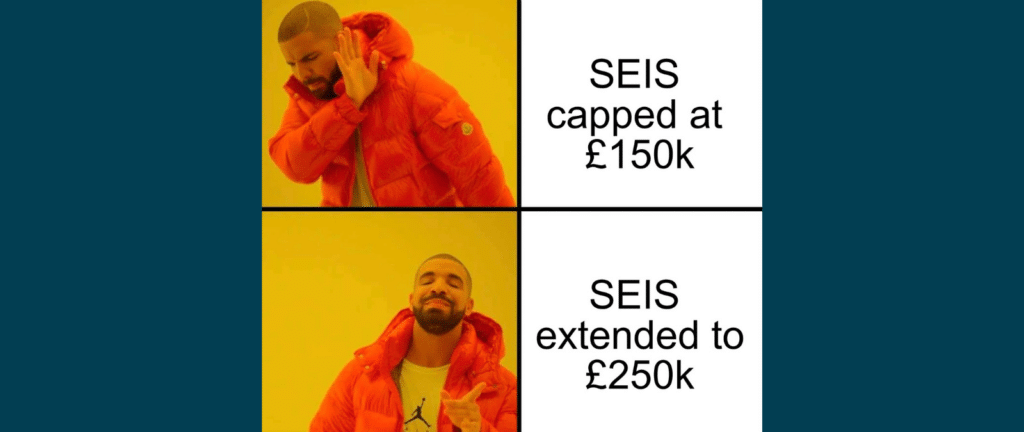 UKBAA and British Business Bank Pitch Event - 19th of April
TechInvest: Investing across the UK is spotlighting high-growth potential tech innovators from Yorkshire and the Humber in a series of pitch showcases with the final on the 19th of April in London. Sign up here!

Webinar: How to de-risk startup and innovation projects - 19th of April
While there are countless success stories, the fact remains that 20% of UK startups don't make it through the first year. However, by focusing on Validation, Design and Funding you can massively de-risk your project and be well-set for long-term success. Book your spot here.