Perk up your day with Swoop Perks
Starting, scaling or negotiating the best deals for your business can be expensive and complex.
That's why we've leveraged our standing with our key partners, providing you with access to exclusive deals from some of the biggest and best companies to help make your journey a little easier and more affordable.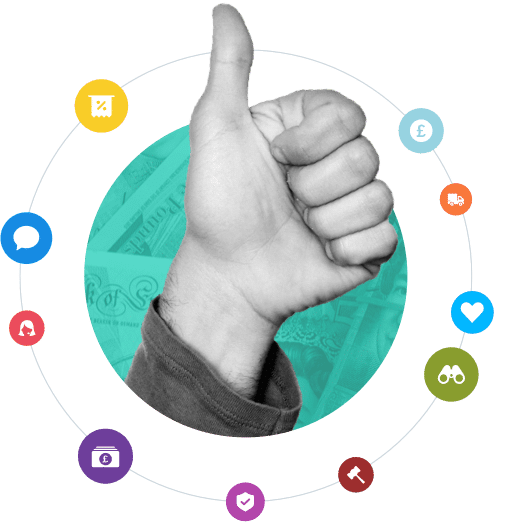 About Big Red
Big Red Cloud is the easiest to use Online accounting software on the market.With full Automation for Bank feeds and purchase invoices, we ensure you spend less time working on the accounts.With unrivalled customer support we are at the end of a phone to answer any query you have. Free training also available!
Why not avail of this fanatistic offer from Big Red Cloud and save 20% on your first years annual subscription
About Sota
50% off the monthly subscription of €50 (ie €25/mth for Swoop customers) or 60% off the one-off paymwent of €500 (ie €200 for Swoop customers), and a free 30 minutes onboarding call
Receive 50% off the monthly subscription price or 60% off the one-off life time payment and a free 30 minute onboarding call.
About Taxback International
Taxback International is an industry-leading specialist in VAT Technology and VAT solution, offering low touch, high value services & cost savings solution that provide real time visibility, control & transparency 24/7.
– Free VAT analysis
– Free 1:1 consultation session
– 20% off when you sign up with Taxback International in the first year*
*available to new customers only
About Big Yellow Storage
Big Yellow has over 100 stores across the UK with unrivalled security and exceptional customer service. As power and a broadband line can be provided, many Startups and SME's also operate their businesses straight out of their storage unit.
50% off up to 8 weeks storage and an extra 10% off for as long as you stay
About Smart Pension
Our mission is to transform pensions, savings and financial well-being across all generations, around the world. We have evolved to become one of the largest workplace pension providers in the UK, with backing from global financial giants Legal & General Investment Management, J.P. Morgan and Link Group.
Receive priority on-boarding, an account manager and a 20% reduction in our standard employee charges each month
About Futrli
Futrli's products understand the nuances of every business. After years of research and development Futrli delivers predicted sales, purchases, profit, and payments as well as accurately calculating the really big things, like future tax liabilities and cash flow.
– 50% off Flow and Predict for 6 months. Quote SWOOP50 at checkout*
– 50% off Advisor for business customers for 3 months. Quote SWOOP-50 at checkout*
*available to new customers only
About SeedLegals
SeedLegals takes care of the legals for your company, allowing you to get back to growing your business. SeedLegals is the UK's #1 closer of funding rounds and #1 share option scheme provider, with over 15,000 UK companies now using the SeedLegals platform.
– Discounted subscription access – over 20% off "Run" for the first 3 months
– Set up a share option scheme with SeedLegals and get a further £100 off the "Run" annual subscription plan
About Business Doctors
At Business Doctors, we apply our practical business growth services, together with various tools we have in place, to assist with business strategy growth and enable a smooth transition to achieve the best possible financial business results.
Take time to work ON your business rather than IN your business with a Free Health Check from Business Doctors – it could be just what you and your business needs
About Hiscox
Hiscox is a specialist small business insurer offering bespoke cover to over 300,000 UK businesses. Your small business is unique, your insurance should be too. Hiscox will help tailor your cover to fit your needs, helping you to stay one step ahead.
Finally check insurance off your to-do list. Get 5% discounted off your total premium when purchasing a Hiscox business insurance policy
About JournoLink
JournoLink is the PR platform built especially for small businesses looking to engage with journalists to boost their brand profile, but without the costs of an agency. It has all the PR tools a business needs, is very user friendly and highly effective.
Grow your sales through effective PR. 10% discount for Swoop business users
About Bua Fit
BUA FIT offers you and your team London's best outdoor and online group workouts. 1000s of classes at your fingertips so you can choose sessions to suit schedules, in locations throughout London and on your doorstep, with top rated fitness trainers.
– Employee discounts for our public classes
– FREE consultation to chat through what works best for your business
About superscript
Superscript is a Trustpilot 5-star rated business insurance provider specialising in flexible, customisable cover by monthly subscription. Get covered in less than 10 minutes, add or remove cover as and when you need to, without any fees. From less than £10 a month.
15% off your first year of business insurance
About Seedrs
Seedrs enables all types of investors to invest in businesses they believe in and share in their success. We enable all types of growth-focused businesses to raise capital and a community in the process. Our unique offer protects and empowers investors while helping businesses grow. We are equity crowdfunding done properly.
Get 20% off your fundraising fee when you apply to raise on Seedrs via Swoop
About Robot Mascot
Robot Mascot create investment materials that convince investors. They're recognised as the UKs leading pitch agency and are the trusted pitch partner to Swoop, Crowdcube and SeedLegals.
Find out in less than 5 minutes if your business would catch an investor's interest and money with Robot Mascot's FREE PitchReady diagnosis
For access to tailored funding and savings opportunities specifically for your business, simply register here.
Testimonials
I signed up on Swoop and within five minutes discovered I'd been overpaying on my FX transactions by £6k a year!
APAP
I always found going to banks intimidating and time-consuming but Swoop was easy to work with and fast. The matching technology was amazing and the team was knowledgeable and approachable. They're definitely a long term partner for me now.
Sknhead
I found a number of funding sources that I've never come across. Swoop are like my internal fundraising team who did all the work. All I needed to do was to turn up in the meetings and phone calls they've arranged.
Nimble Babies
Swoop guided us through startup funding and our Seed round. Would highly recommend to any startup.
Co-founder & Director, Sons
Amazing service with a super professional team. Don't waste your time by looking anywhere else but the Swoop platform. They helped in a seamless way and got the job done in 48 hours!
Bua Fit












Ready to grow your business?



























We work with world class partners to help us support businesses with finance