Perk up your day with Swoop Perks
Starting, scaling or negotiating the best deals for your business can be expensive and complex.
That's why we've leveraged our standing with our key partners, providing you with access to exclusive deals from some of the biggest and best companies to help make your journey a little easier and more affordable.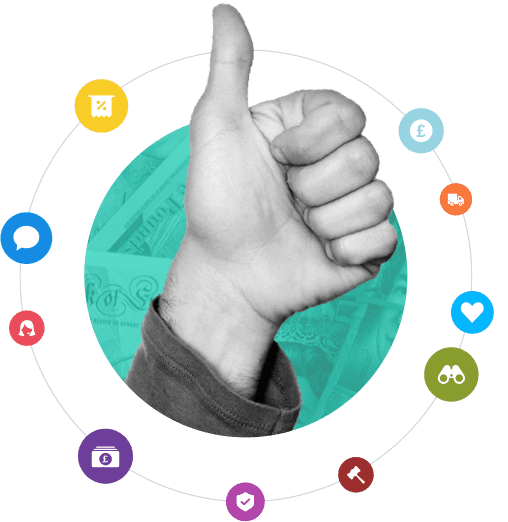 About Beany
Beany has revolutionised the accounting game with groundbreaking technology, creating efficiencies that free up their accountants to deliver client-focused services at scale. To date, Beany has helped thousands of business owners be more productive and profitable.
For a fixed monthly cost, they eliminate the uncertain, automate the mundane, keep you compliant, and minimise your tax. Signing up takes minutes, you can do it from anywhere, and there's no paperwork. Your tax and accounting fears are history.
Available to Australian Clients
10% off our core accounting packages
About Propti
Propti is your ultimate destination for organising property reports – from inspections and valuations to surveys and certifications – all across Australia. With access to hundreds of inspectors, we make it easy for you to save time, money, and administrative hassle by finding the perfect inspector, valuer, or surveyor for your client. Say goodbye to the headache of searching for the right professional – with Propti, we will help you get the job done efficiently and effectively.
Propti is your ultimate destination for organising property reports – from inspections and valuations to surveys and certifications – all across Australia.
About Back Bone
All Swoop members are offered a 25% discount off the BackBone annual membership. This includes unlimited access to other member businesses. Invitations to all BackBone events. Opportunity to participate in BackBone Podcasts & SpotLight initiatives.First 50 sign-ups get an additional $500 advertising credit to get you started with promoting your business!
All Swoop members are offered a 25% disocunt off the BackBone annual membership.
About LegalVision
LegalVision is a market disruptor in the commercial legal services industry. Their innovative business model and custom-built technology allow their lawyers to provide a faster, better quality and more cost-effective client experience. LegalVision is a leader in delivering legal services and has assisted more than 150,000 businesses across Australia and New Zealand. The firm was recently named Law Firm of the Year at the Australasian Law Awards.
1 month free membership to LVConnect Pro for Swoop customers
Receive 1 month free membership to LVConnect Pro – LegalVision's all-inclusive legal membership for SMEs
About QuickFee
QuickFee Instalments is the "buy now, pay later" solution built exclusively for service providers. Make your fees more affordable and win more business. Your clients can make interest-free monthly payments without any application, sign-up, or credit check. You get paid in full as soon as the next business day while offering your client flexibility to pay.
Skip the credit applications and let your clients pay on the credit they already have. No long-term contracts, no monthly fees, no risk. Getting set up only takes a few minutes.
Service now, pay later.
Offer flexible payments to your clients and get the first month for free! No joining fee, no transaction fees
About Square
Take payments any way you want. Whether you're selling in person or online, Square can help you take all kinds of payments quickly and securely with a variety of hardware and software, including contactless options and developer tools to build custom solutions. 

Sign up in minutes
It's easy to get started, you only pay when you make a sale. No bank visits or merchant accounts required. No long-term commitments.
Whether you're selling in person or online, Square can help you take all kinds of payments quickly and securely. Get started now with free processing on your first $2,000 of card transactions.
About Futrli
Futrli's products understand the nuances of every business. After years of research and development Futrli delivers predicted sales, purchases, profit, and payments as well as accurately calculating the really big things, like future tax liabilities and cash flow.
– 50% off both Flow and Predic
for 6 months. Quote SWOOP50 at checkout*
– 50% off Advisor for business customers for 3 months. Quote SWOOP-50 at the checkout*
*available to new customers only
About Lawpath
Lawpath is Australia's leading provider of online legal services for businesses and individuals. We provide technology powered legal solutions at a fraction of the time, cost and complexity of the traditional system. Over 150,000 Australians have used our platform to create legal documents, get legal advice on demand, and register their company or trademark.
Up to 45% Off our
Annual Legal Plans*
(Essentials and Legal Advice Plan)
*available to new customers only
About Robot Mascot
Robot Mascot create investment materials that convince investors. They're recognised as the UKs leading pitch agency and are the trusted pitch partner to Swoop, Crowdcube and SeedLegals.
Find out in less than 5 minutes if your business would catch an investor's interest and money with Robot Mascot's FREE PitchReady diagnosis
About SprintLaw
Sprintlaw is a new type of law firm that operates completely online and on a fixed-fee basis. We're on a mission to make quality legal services faster, simpler and more affordable for small business owners and entrepreneurs.
Unlike traditional law firms, we communicate with our clients online, by email and phone, rather than face to face and use lots of behind-the-scenes technology to deliver legal services. This helps make our services more efficient, affordable and accessible for our clients. We also operate using fixed-fee pricing rather than using traditional 'billable hours', to give our clients price certainty and make sure there are no hidden costs.
You can read a bit more about Sprintlaw by checking out our FAQs.
Access to fixed fee legal services and $200 off our Sprintlaw membership.
Sprintlaw is offering clients referred by Swoop an exclusive $200 off the Sprintlaw membership and access to fixed fee legal services.
About Sleek
Sleek is a revolutionary one-stop solution for Australian entrepreneurs and SMEs to start and grow their businesses without administrative hassles. From company registration, bookkeeping, accounting, tax, compliance, and everything in between, manage your company effortlessly from anywhere with Sleek.
$100 discount on any annual accounting plan.
*$100 discount when you subscribe and pay upfront for any annual Sleek Accounting Plan
For access to tailored funding and savings opportunities specifically for your business, simply register here.
Testimonials
I signed up on Swoop and within five minutes discovered I'd been overpaying on my FX transactions by $6k a year!
APAP
I always found going to banks intimidating and time-consuming but Swoop was easy to work with and fast. The matching technology was amazing and the team was knowledgeable and approachable. They're definitely a long term partner for me now.
Sknhead
I found a number of funding sources that I've never come across. Swoop are like my internal fundraising team who did all the work. All I needed to do was to turn up in the meetings and phone calls they've arranged.
Nimble Babies
Swoop guided us through startup funding and our Seed round. Would highly recommend to any startup.
Co-founder & Director, Sons
Amazing service with a super professional team. Don't waste your time by looking anywhere else but the Swoop platform. They helped in a seamless way and got the job done in 48 hours!
Bua Fit





We have a wide range
of loan options
Ready to grow your business?