This might be the start of the year, but in equity the countdown to April is getting louder. 
Swoop has plans to finish off the year on a high and get you ready for 23/24: 
Join our pitch event on Tuesday 31st January
Getting set for your equity raise
Meet the Equity Team: Kerry Dwyer
What's the deal with R&D? New rules for investment
What we're reading
Happy reading! 
#TeamSwoop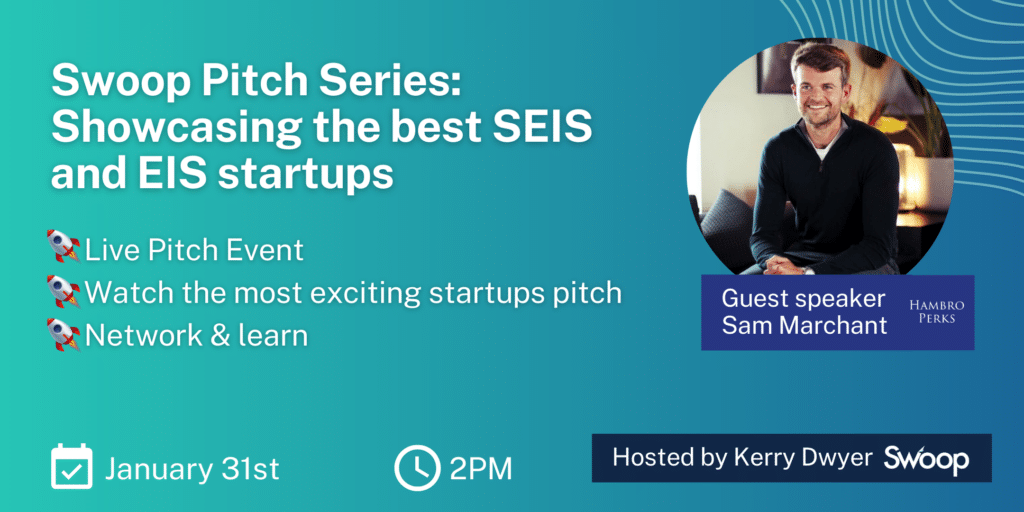 Join our pitch event on Tuesday 31st January
Don't miss our pitch event – meet the entrepreneurs behind some of the most exciting businesses in the UK as they pitch for equity funding to our panel of VCs.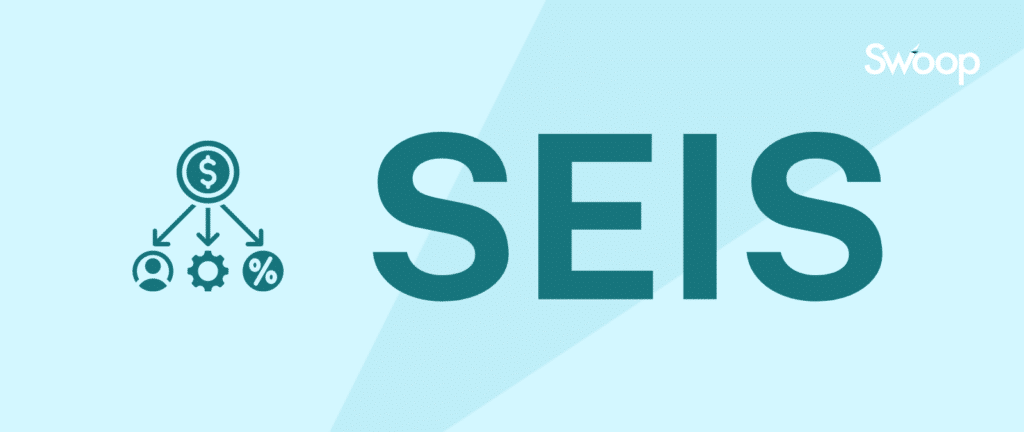 Getting set for your equity raise
It's SEIS season! 
January to March is the peak season for securing SEIS investment. Many investors will be looking to invest their SEIS allocation before the end of the tax year, making it a great time to raise investment for startups.
Do you have your SEIS Advance Assurance in place? If not, Swoop can help you put your application together to ensure a speedy result so you can start talking to investors straight away.
Reach out to us on equity@swoopfunding.com if you would like to secure SEIS Advance Assurance or find SEIS investors!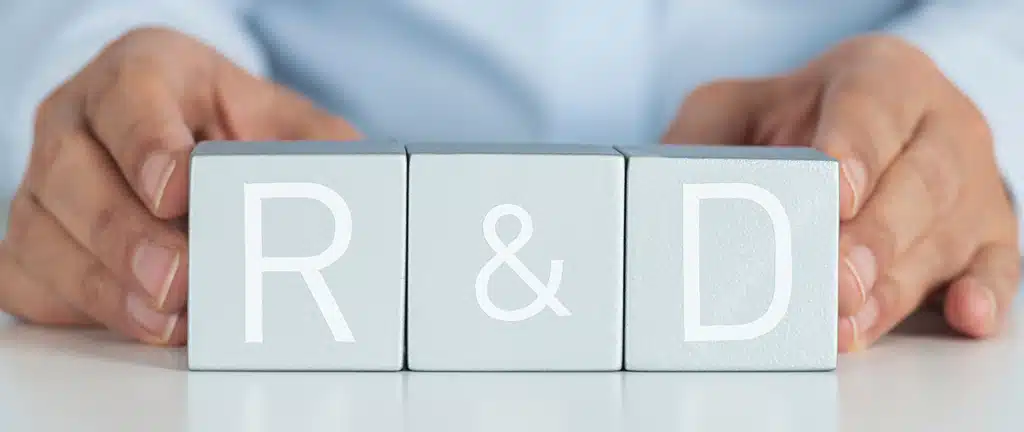 What's the deal with R&D? New rules for investment
After three budget statements in the autumn, you could be forgiven for not keeping pace with which new rules were in – and which were out. 
New rules around R&D will come into play for 23/24. These will affect what can be considered as R&D as well as how much a business can claim back for carrying it out. 
The changes will affect the balance sheet of every business that has been using the R&D Tax Credit scheme to innovate, so we've put together this explainer blog on what the new rules will mean.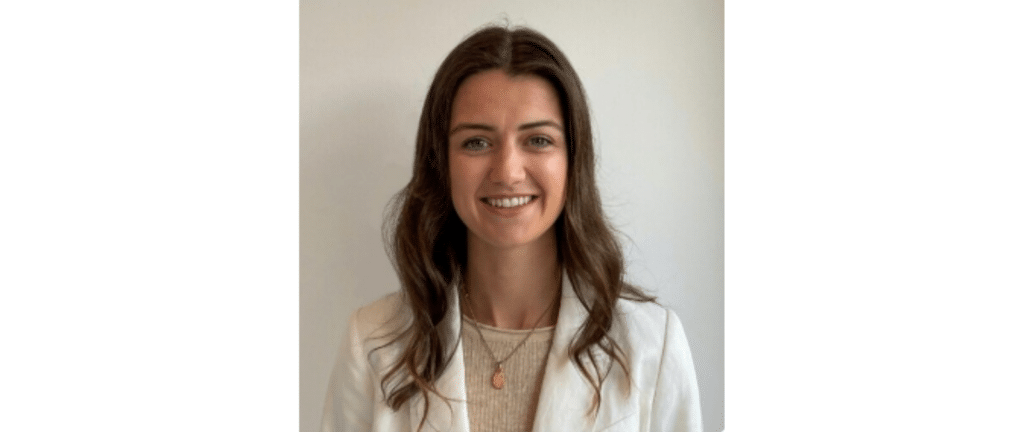 Meet the Equity Team: Kerry Dwyer
Kerry Dwyer has been Equity Manager at Swoop for two years, helping founders meet investors on Swoop's network to secure equity funding. With her finger on the industry's pulse, we wanted to know how she helps businesses and what VCs are looking for. 
Swoop: What is your role at Swoop? 
Kerry: A big part of my role involves helping businesses to get 'investor ready'. Our team knows our network well and we know exactly what they want to see when it comes to a pitch deck. Since I joined Swoop, our team has reviewed over 2,000 pitch decks. So we know a thing or two about what a good one entails (and doesn't). We try to make sure we give founders the best chance of success by making sure their deck has investors hungry to learn more.  
Swoop: What trends are you seeing in venture capital at the moment?
Kerry: There are a number of really cool new 'sectors' being created and getting funded.
The most obvious of these is all the hype around how Open AI's Chat GPT is going to change the world. There's no doubt generative AI needs to be top of the list. Venture capital investment in generative AI has increased 425 percent since 2020 to $2.1bn in 2022, according to data from PitchBook, even as the broader technology market declines.
These are essentially machine learning models that have had some element of human training. These models have analysed huge amounts of data from across the internet to gain an understanding of language. With that understanding, these "large language models" are capable of performing mind-bending tasks! 
The second big trend I've been keeping an eye on is Femtech, or the female focused health tech businesses, which are rapidly gaining momentum in the funding world. This is essentially a category of companies that use technology specifically to improve women's health and is expected to grow to $50billion by 2025.
This wave was one of the positive outcomes of the pandemic with more online health services needed. In the US, investment in women-focused digital health startups rose 105 percent in 2020 from the prior year.
Finally, payments are a growth area as society becomes increasingly cashless. Consumers hate friction, so anything that makes payment smooth and easy will attract attention. I am particularly interested in seeing how VRPs, or Variable Recurring Payments will unfold over the next few years. With the rise of Open Banking, it is likely consumers will soon be able to track and manage their subscriptions with greater transparency, something I could definitely benefit from! 
Swoop: What is your main piece of advice for founders reaching out to investors? 
Kerry: Firstly, make sure that equity is the right financing route for you. Ensure you have maximised your other options such as grants and loans, and that you are raising equity for the right reasons. 
Once you've decided that equity investment is the right route for you, make sure you have your ducks in a row with things like sorting out your SEIS or EIS advance assurance. If that's not in place, you could struggle to gain traction. 
Above all, nail your pitch deck. The importance of a slick and concise pitch deck cannot be over emphasised, as this is like your CV. You'd never apply to a job with a spelling mistake or formatting error on your CV because you know it dramatically affects your chances of getting to the interview stage. 
Swoop: What book, film or podcast would you recommend as a good introduction to the world of equity?
Kerry: I love The 20 Minute VC podcast, though beware the misleading title as the episodes are more like 40-50 minutes! In my opinion though, it's time well spent.
Swoop: Do you have any hobbies outside of working at Swoop?
Kerry: I love being outdoors with my friends, playing tennis for the social side of it more than anything and take running (a bit) more seriously. 
The annual Swoop Sports day is one of my favourite days of the year, not that I'm competitive! 
(Note from Swoop: oh yes she is!)
If you are interested in speaking to a member of our team please email equity@swoopfunding.com. 
The Secret Santa turned out to be something the whole equity team could enjoy: Kerry has been lending her copy of When Women Lead by Julia Boorstin to anyone who wants to read it – under strict instructions that she'll get it back. 
Boorstin covers a new startup in each chapter, providing detailed research and practical insight to help founders grow their business, tackle work crises and consider the future of work. We really recommend it to anyone interested in VC or starting their own business…  and not just women. It's very inspiring!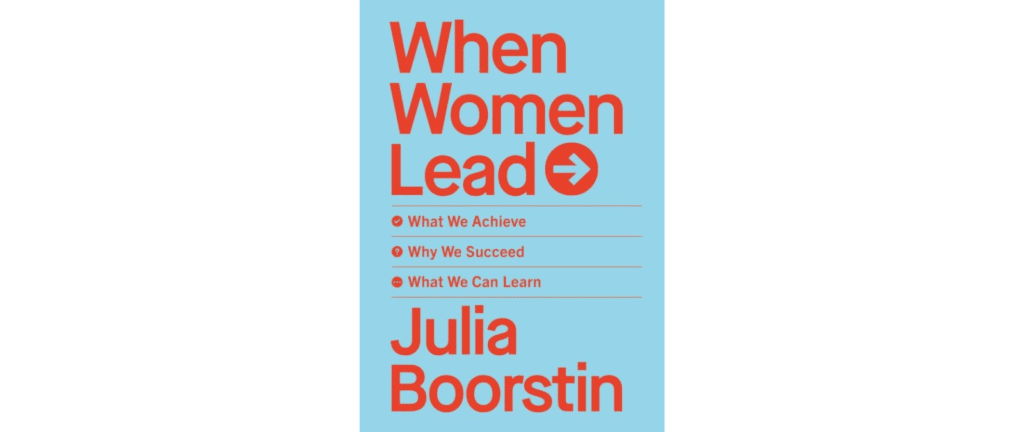 Also on the Swoop bookshelf is a well-thumbed copy of Atomic Habits by James Clear. It's been a bestseller since 2018 and with good reason: the book provides practical and actionable advice on how to form habits that are the building blocks to achieving your goals. It may even change your approach to goal setting. Think in terms of compounding interest with 1 percent improvements to achieve big!