Hello!
We are back in your inbox after a long hot summer. Outside, the temperatures may be cooling but VCs are still hot for the right companies to invest in.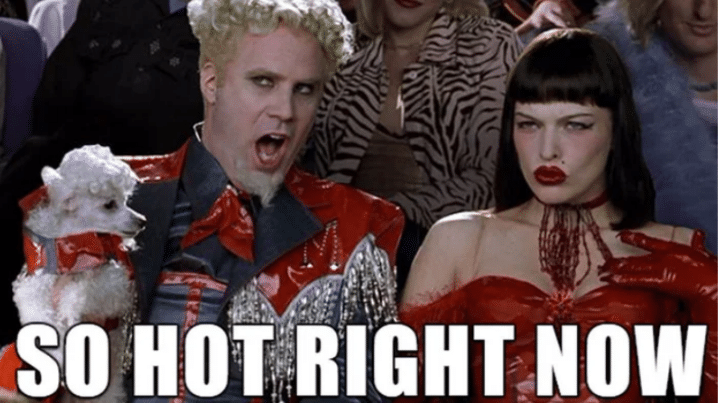 In this edition of the newsletter you will find:

Happy reading!
#TeamSwoop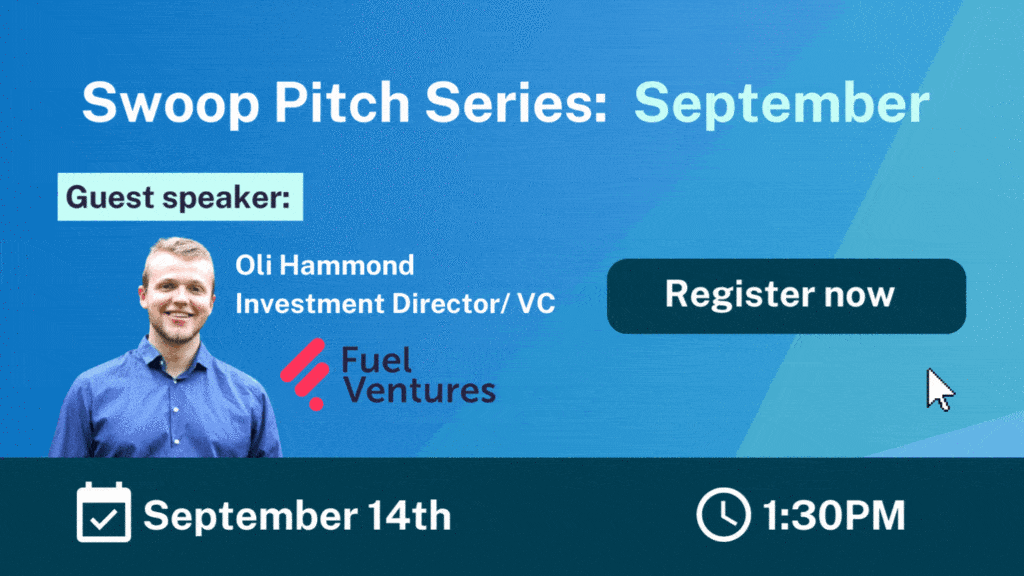 Swoop Funding Pitch Series: September 2022
Join us for our upcoming pitch event hosted by Swoop Equity Manager Tom Butterworth. This event will feature early stage tech companies from pre-seed to series A.
For anyone unfamiliar with how this event runs, you'll be given the opportunity to hear from:
Guest Speaker – Oli Hammond from Fuel Ventures

Founders from six exciting start-ups across different sectors. Each founder will have 5 minutes to pitch and impress viewers with their business idea
Date: Wednesday 14th September 1.30pm

Click here to sign up to our event.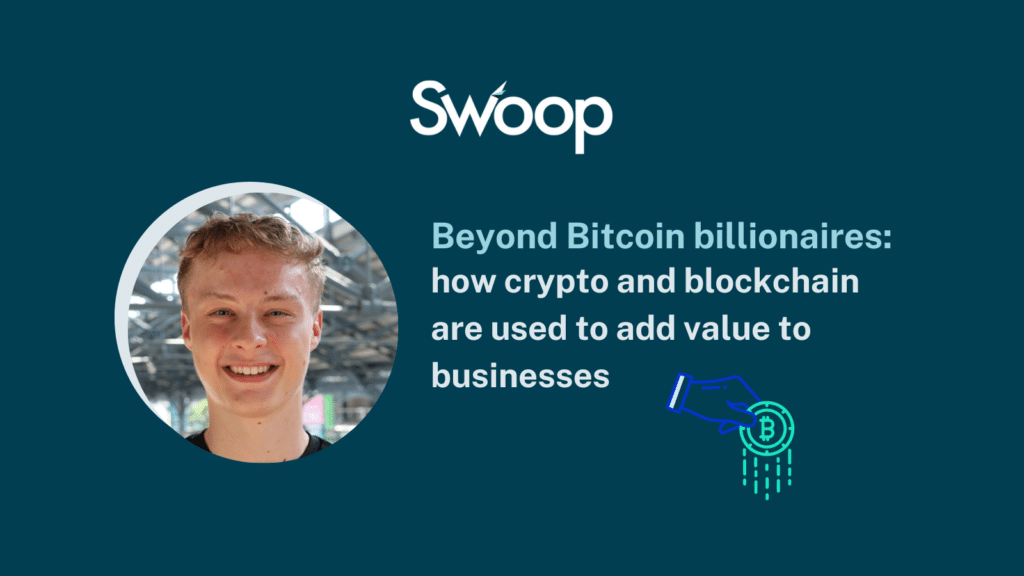 Blockchain: beyond Bitcoin billionaires
If cryptocurrencies look like a fad to you, you may be right. But they are just one of the uses of blockchain, the powerful decentralised ledger system that underpins the likes of Bitcoin and Etherium. 

There are other uses for blockchain that could really help businesses. In our blog, Tobias Møller explains what blockchain is and how it can help businesses solve problems from supply chain to data security.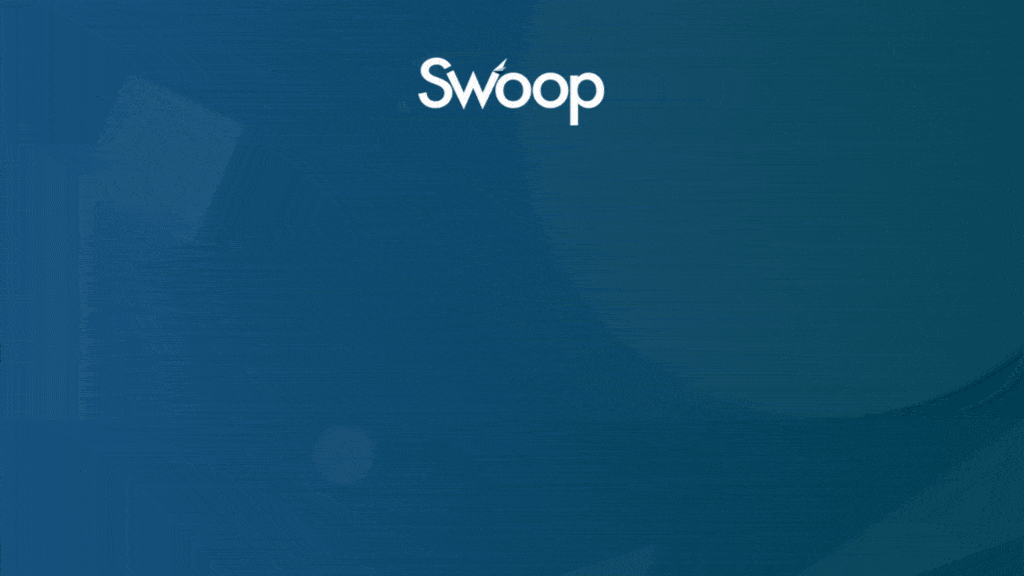 Are you up to speed with the tax relief scheme known as EIS? Kerry Dwyer explains that it is a critical part of the investment landscape:

"With almost 3,500 EIS applications approved in the 2021/22 tax year alone (up 12 percent from 2020/21), and a record £15.7 billion invested in UK venture capital in the first half of 2022 (up £1.1 billion from the previous year), the EIS scheme is becoming increasingly popular for investors who want to support innovative start-ups in a tax efficient way."

How can EIS Advance Assurance (or the even more attractive SEIS for very early stage businesses) make a difference for businesses looking to sell equity? Kerry says it is "a big box ticked when approaching investors and often a prerequisite for many private investors and VCs."

Startups can raise up to £12m under the EIS scheme in their first seven years of trading and investors can offset up to 30 percent of their investment against their income tax (maximum £1m), in addition to often significant investment returns and a number of other tax reliefs. 

Additionally, if a startup is classified as a knowledge intensive company (KIC) these bands are more generous with an upper limit of £20m being eligible for EIS relief as opposed to £12m. There are further criteria for the Advance Assurance schemes:

"In order to qualify for Advance Assurance for EIS (and/or SEIS) you have to prove that you will use the investment for the right purposes. Firstly, you need to be able to prove that you are a genuine start up and that there is some element of risk involved in investing in you. You then need to have an in depth business plan outlining how the funds will be spent within two years time from receipt and how this funding is essential to your next level of growth." 

Swoop can help with applications for this scheme as well as ongoing support with compliance certificates once you have an investor committed.

Learn more about the EIS scheme here.

Meet the Equity Team: Neil Dillon
The Swoop Equity team combines a wide range of skills and experience to help businesses owners get the best deal for selling equity. 

Neil Dillon is Head of Equity. 

Swoop: How does Swoop help businesses looking to sell equity? 

Neil: 
We guide founders through the fundraising journey. Some founders need a bit of help to ensure they are investor ready and to know what to expect from the process i.e. it can be difficult and long! Other founders are more experienced, and in that case we fast track them to the investor outreach phase. We ensure that we get their pitch deck in front of the right investors for their startup. 

Swoop: When is the best time for a business to sell equity?

Neil:
If your business qualifies for the SEIS or EIS tax schemes then starting your funding round in Jan or Feb with the hope of closing the round before the end of the tax year (start of April) is the best plan.  

However, we have closed deals in most months of the year but like other industries July, August and December are generally not an ideal time to get your first calls in with investors. 

Swoop: What do you think is the most important thing for a business to do to become "investible"?

Neil:
Make sure you have a well designed pitch deck and tell the story of your startup. It's not groundbreaking advice but I know how much time investors spend looking at pitch decks (we track it) and how many they have to review. So any decks that don't meet certain standards of presentation or don't capture the imagination are often quickly discarded. 

Swoop: What book, film or podcast would you recommend as a good introduction to the world of equity?

Neil:
If you are trying to learn about how equity (venture) deals work then you could read the dense but incredible, Venture Deals by Brad Feld, Jason Mendelson. 

If you want to be inspired, I would read Never Lost Again by Bill Kilday which tells the story of how Google Maps started at a little company called Keyhole. I believe there is a good Netflix drama which disputes this so you'll get a lot of entertainment from this one story.