VAT finance smooths your company's outgoings giving you more control over your finances.
The mantra at Swoop is: "Cash flow is king!"
Having control over your cash flow is essential: when a bargain comes up, an unexpected bill comes in or an emergency strikes, you need to know that your business can afford what it needs to run.
For many, this is a far easier task without the quarterly VAT bill: every three months, HMRC comes calling for their cut of your turnover. The impact this can have on your cash flow – particularly after busy periods for seasonal businesses – can mean that your biggest bill comes in your quietest month.
Result: you're exposed to the risk of not being able to cover other costs.
For many businesses, VAT finance is the answer. This is a short term loan that is paid directly to HMRC to cover your tax bill.
Spreading a big quarterly bill into a more manageable monthly bill makes it easier for businesses to manage their money and plan for the future.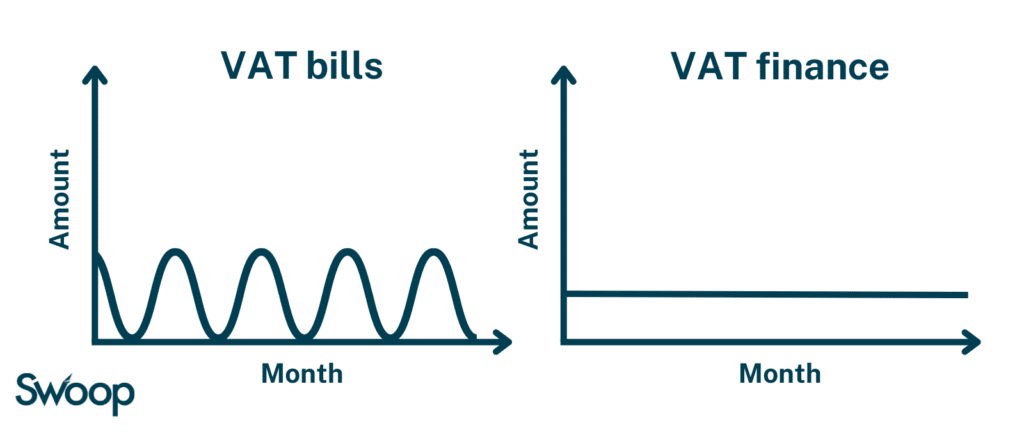 Rhys Cunnah, Head of Unsecured and Asset Lending at Swoop says that having more capital to play with can offset the cost of a loan: 
"If you have the resources, you could find that you're able to purchase stock in greater bulk and negotiate a bigger discount, wiping out what it costs you to borrow in the first place."
As with any debt product, the value of having the capital to use as and when your business needs it makes the cost of borrowing worth paying. VAT finance is one of a number of new products that address specific needs of businesses and when used properly can help a business grow even in tough economic times.
To find out more about VAT finance, click here.